Fraternity Hazing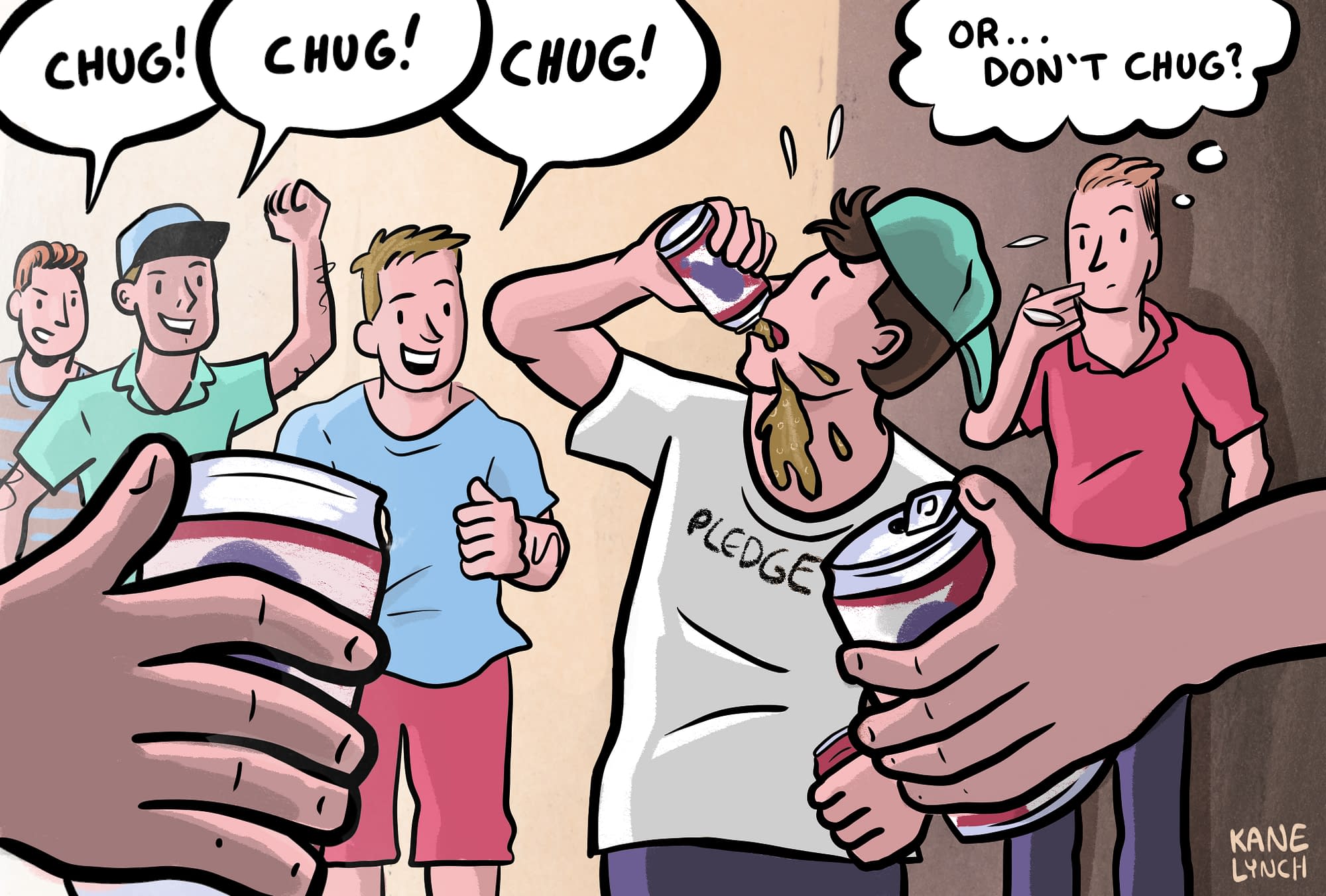 Despite the risks and media attention given to hazing, and the resulting injuries and wrongful deaths caused by this misconduct, fraternities often try to utilize access to resources that shield them from legal responsibility. The Fierberg National Law Group works hard to change the tide and has enabled victims to ensure that every fraternity that has injured or killed their loved ones involved in campus hazing death and injury, rape, binge drinking, automobile accidents, unsafe premises liability, and other wrongdoing is held accountable.
What is fraternity hazing?
Every year there seems to be another story about the dangers of hazing, but what exactly is hazing. Hazing, as defined by Hazingprevention.org is "any action taken or situation created intentionally that causes embarrassment, harassment, or ridicule and risks emotional and/or physical harm to members of a group or team, whether new or not, regardless of the person's willingness to participate."  Fraternity hazing is a term that is used to describe hazing activities that take place in fraternities on college campuses across the U.S. and fall into three categories: subtle, harassment, and violent. Some examples of fraternity hazing are:
Silence periods with implied threats for violation
Deprivation of privileges granted to other members
Calling a student a demeaning name because of his/her status with the group
Stunt or skits with degrading, crude, or demeaning acts
Any form of questioning under pressure or in an uncomfortable position
Sleep deprivation
Sexual Simulations
Forced or coerced alcohol or drug consumption
Beating, paddling, or other forms of assault
Abductions/kidnaps
Exposure to extreme heat or cold weather without appropriate protection
Water intoxication
Requiring students to wear ridiculous costumes or perform ridiculous activities
What are the dangers of fraternity hazing?
As stated above, hazing is an intentional act meant to embarrass participants who desire to be included as part of a group. This creates an imbalance of power that can be used against the student desiring admittance into the group – a desire that is often so great, students undergoing such initiation rituals will not speak out for fear of retribution or rejection, creating a code of silence surrounding initiation rituals. Another alarming statistic provided by www.stophazing.org is that one of the most frequently reported hazing behaviors involve the overconsumption of alcohol, which can lead to serious injury or even death. Since alcohol abuse often violates student codes of conduct on college and university campuses, many students do not seek medical help when trouble arises.
Why is it such a prevalent problem?
Despite the dangers, fraternity hazing continues to be an issue on campuses across the nation, typically affecting students who are wanting to belong to a specific group. Fraternities and sororities often require new members to undergo initiation rituals that are rooted in tradition. When renowned psychologist and hazing expert Dr. Susan Lipkin surveyed fraternity and sorority members about hazing, 65% of respondents agreed that the primary goal of initiation is to bond and 57% agree that it is important to tolerate psychological stress. These initiation rituals are more often than not seen as the price of admission to an exclusive club, skewing perception towards a positive outcome rather than a negative one.
Are there laws against hazing?
Yes, there are laws against hazing depending on what state the hazing occurred in. Currently, there are 44 states that have laws against hazing while 6 do not.  However, the laws vary from state to state and hazing charges can range from a misdemeanor to a felony.
What should I do if my child or a loved one has been a victim of fraternity hazing?
If your child or a loved one has been the victim of fraternity hazing, know that we are here to support you and your fight for justice. Doug Fierberg, Jonathon Fazzola, and the team at The Fierberg National Law Group bring over 25 years of experience working with fraternal law, winning justice for victims of violence and misconduct in schools, and working with anti-hazing organizations to raise awareness and promote prevention. Even if your situation feels complicated and nuanced, and you're questioning whether or not you should even try to seek justice, the team at The Fierberg National Law Group is highly experienced and on your side.
We have served as lead counsel in lawsuits, administrative complaints, mediation, and school disciplinary proceedings in numerous states, including Alabama, Arizona, California, Colorado, Connecticut, Delaware, District of Columbia, Florida, Georgia, Illinois, Indiana, Kansas, Louisiana, Maryland, Massachusetts, Michigan, Minnesota, Mississippi, Missouri, Montana, New Jersey, New York, North Carolina, Rhode Island, South Carolina, Tennessee, Nevada, Ohio, Oregon, Pennsylvania, Rhode Island, Tennessee, Texas, Utah, Virginia, Washington, West Virginia, and Wisconsin. We will also obtain special permission to practice in any state where we are not already licensed and partner with the most qualified local attorneys in order to provide you with the best legal representation possible. We are highly skilled at leveraging our relationships with knowledgeable local lawyers and our team and national expertise.
For a confidential conversation, contact us at info@tfnlgroup.com or call us at 1.877.WASH.DC.1.